15.03.2017
Behind the Strategy Guide – Transnational digital collaboration
Baltic Development Forum has developed two working papers which provides input to and complements the Policy Area Innovation Strategy Guide 2016-2020. The papers explore how macro-regional collaboration within digitalization can support and complement national digital policies and initiatives. The observations and recommendations are based on a close dialogue with national policy makers, experts and industry representatives. The publications were developed in collaboration with the Estonian Ministry of Economic Affairs and Communication.
Read more and download the publications below: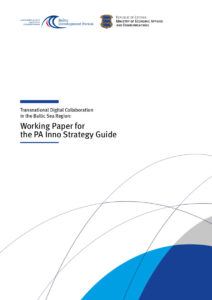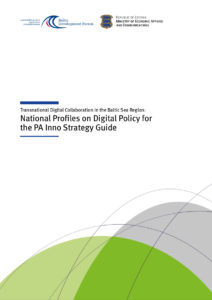 Transnational Digital Collaboration in the Baltic Sea Region
Outlining the main digital challenges and policy priorities for countries in the Baltic Sea Region with regard to transnational collaboration. The paper was developed as a complement to the PA Inno Strategy Guide 2016-2020 and is based on policy analysis, survey and interviews.
National Profiles on Digital Policy for the Baltic Sea Region States
Digital policy profiles for all countries in the Baltic Sea Region, based on desk research as well as interviews with key policy makers and stakeholders.
Contact:
Lovisa Selander, Head of Sustainability and Communications,
Baltic Development Forum: ls@bdforum.org